I received this information from Findmypast today:
==========================================
Discover duels and exciting new records from the US and Canada
From Dublin to Manhattan, there is over 200 years of history to explore within this week's release.

We've been particularly busy this week, working to bring you an exciting batch of new records from Britain, North America, and beyond. We've added a total of 10,406,256 records within six new sets. Read on for a full rundown of all that's been added.



This Findmypast Friday, we're delighted to announce the addition of the 1931 Canadian Census, with 234,606 images now available for you to browse. This joins our wide selection of existing census records from across Britain, Ireland, and the Commonwealth, which already includes the 1921 Census of England and Wales, the 1880 US Census and so much more.

This valuable collection is a highly-detailed account of the population which was taken on 1 June 1931. At this time, Canada's population stood at 10.3 million. It is the seventh comprehensive census taken in Canada since confederation in 1867, and was recorded in both English and French.

If you've got Canadian relatives, you can expect to learn key information about their household from this census. Each return includes the names of each family member, their address, a description of their home (whether it was owned or rented, the number of rooms, and even whether or not it contained a radio), birth dates and places, nationality and racial origins, languages spoken, education and work information, and religious denomination.





A 1931 Canada census return from Alberta, which you can explore for yourself here.


While the exact details included on each return varies, you may be able to learn the head of household's annual earnings, whether or not they immigrated to Canada, and when they were naturalised. If a person was unemployed, the return will include information like the length of time out of work and the reason for unemployment.

When exploring these browse-only records, you can narrow your results down by province, registration district, and sub-district, and you can even input optional keywords.



This week's second exciting addition is the all-new Challenges and Duels set, which recounts 1,855 honour-based challenges that have been waged and fought throughout history.

This unique collection is taken from the research of Lorenzo Sabine, in particular his book Notes on Duels and Duelling (1855) which recorded almost 2,000 duels and challenges that took place in England, Ireland, the United States, as well some in Scotland and France. To bring Sabine's research to life, we've made each entry fully searchable.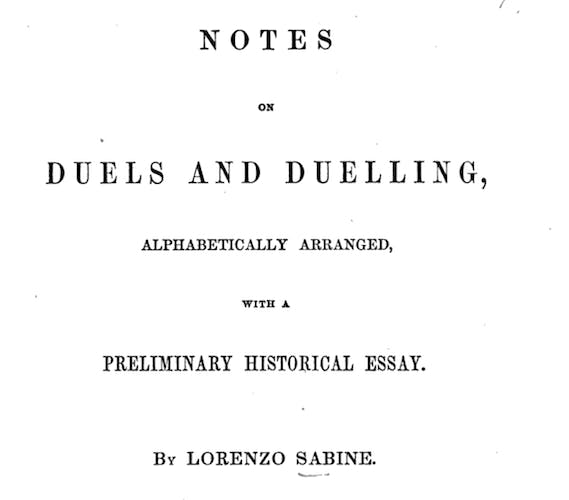 Lorenzo Sabine's Notes on Duels and Duelling, published in Boston in 1885.

You can search for duels and challenges by name, place, and year.

The longest entries are for historically-renowned events, like the duel between American Revolutionary Alexander Hamilton and Vice-President Aaron Burr, but there are many lesser-known challenges recounted too. You never know - you may just be surprised by discovering the participation of your ancestor in this centuries-old tradition.



Record of the 1804 duel between Alexander Hamilton and Aaron Burr. Explore it for yourself here.

The details included in these records vary. While some entries include just a name (or two names, of both parties involved), place and date, others are rich in historical context and feature a description of the challenge or duel and its outcome.

You can learn more about the historical background of duels by heading to the 'Learn more about these records' section on this page.



In addition to all-new Canada records, we also bolstered our US collection this week.

We've added four new sets from St Luke's Evangelical Lutheran Church in Manhattan, New York. This church was founded as a Dutch reformed parish in 1850, before reorganising as Lutheran in 1853. Many of its congregation were European immigrants to the US, and interestingly, lots of these records prior to 1920 were originally recorded in German.

With a total of 45,861 new records, covering 75 years of history, researching those New Yorkers on your family tree is now easier than ever.



First up is this new collection of baptisms from St Luke's Church. There are 20,488 records to explore from the period 1850 to 1925, with images and unique transcriptions for each record.

Baptism record from 1900, which you can explore for yourself here.

From these records, you can expect to learn a name, baptism date, and birth date, as well as both parents' names and where they were born. As always, we recommend looking closely at the original records, in case there's any additional information missed in the transcription.



We also added 1,065 confirmation records from St Luke's, which document when members of the church professed their faith in a kind of 'affirmation of baptism' ceremony.

This new set spans the years 1850 to 1925. From these records, you can expect to learn a person's name and the date of their confirmation.


But that's not all - we also added a brand new set of marriages from St Luke's, with 16,406 records covering from 1850 to 1925. If you've got roots in New York in the late 19th century, these may just help you to unlock key biographical details that you need for your tree to flourish.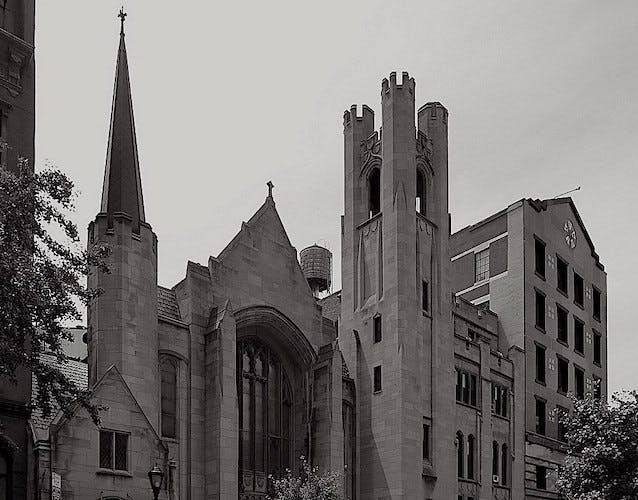 These records are consistent, meaning you can expect to learn the wife and groom's names and dates of birth and their marriage date with relative certainty.



Lastly, our fourth new set from St Luke's is this collection of death and burial records. There are images and unique transcriptions to explore for 6,947 records, from the period 1853 to 1925.

Taken from the church's death and burial registers, these records will typically tell you the name of the deceased and their death date. Earlier records list the name of the cemetery where they are buried, while later ones contain a cause of death, birth date, and birth location.

Some of the later records also include a note on the last known residence of the deceased, but this can only be spotted by scouring the original image. Review the record itself in each instance, to make sure that you obtain the full value from these records.



Continuing on from last week's theme, we have added five brand-new Irish titles to our newspaper collection. From Dublin to Wexford, there are so many stories to discover within these 52,710 new pages.

The first of our new additions is the Constabulary Gazette, which was the organ of the Royal Irish Constabulary (R.I.C) - Ireland's police force from 1822 to 1922. This newspaper, which was published each Saturday at the price of two pence, first appeared in April 1897.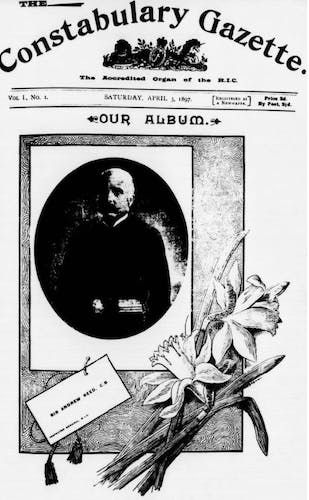 It catered to the 13,000 men that made up Ireland's police force. Each issue consisted of three main sections: 'Our Album', which featured portraits of those in the R.I.C, the 'Editor's Letter Box', which featured letters from the R.I.C's members and a teaching column, intended to educate readers with lessons on grammar, geography, arithmetic, and handwriting. Interestingly, it also contained a 'literary portion', designed to encourage men in the Constabulary to read and engage with literary questions.

We also added three new titles from County Wexford this week.

Founded by Irish nationalist politicians William Sears and Sir Thomas Esmonde, the Enniscorthy Echo and South Leinster Advertiser reported on local and international news as well as all manner of town proceedings, like the meetings of the Wexford Petty Sessions and the Enniscorthy Town Tenants' Association.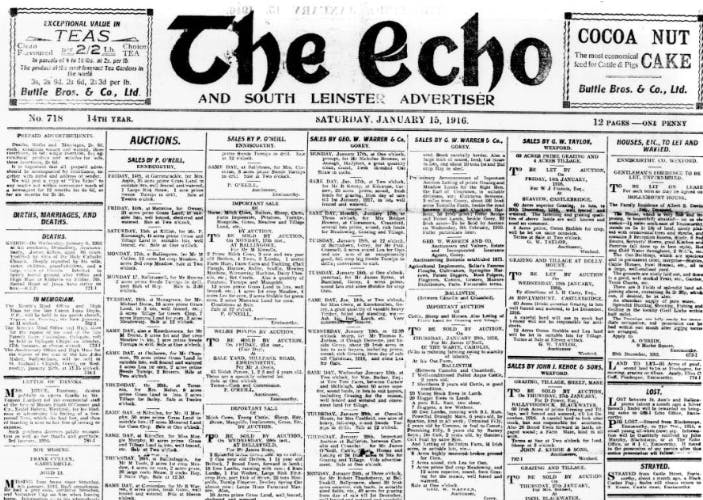 This week's other new County Wexford titles are the Free Press (Wexford) and the Wexford and Kilkenny Express. From the South-West of Ireland, we've also added the bi-weekly Kerry Evening Star.

Here's a full rundown of all that's been added.



New titles:



Whether you've got roots in Canada, Ireland, the US, or beyond, we'd love to hear what your research has uncovered. Maybe you've connected the dots to solve a family mystery, or found out something surprising about one of your ancestors. Whatever you've discovered, you can now share your story with us using this handy form.
================================================
Disclosure: I have a complimentary subscription to Findmypast, and have accepted meals and services from Findmypast, as a Findmypast Ambassador. This has not affected my objectivity relative to Findmypast and its products.
Copyright (c) 2023, Randall J. Seaver
Note that all comments are moderated, and may not appear immediately.
Please comment on this post on the website by clicking the URL above and then the "Comments" link at the bottom of each post. Share it on Twitter, Facebook, or Pinterest using the icons below. Or contact me by email at randy.seaver@gmail.com.